The JDi team hit the road for two large conference in March. James DeRosa and Joe Wolczanski represented JDi at the Claims and Litigation Management Alliance Annual Conference in Orlando. This event is always a highlight of the year, bringing together industry specialists with in-depth insights into all aspects of risk management.
We also sent a team to the Annual Risk Management Vendor Fair hosted by RIMS Broward. While "twisting and shouting like the '50s," we talked about CTrax, our certificate of insurance management solution, and FlowBot, our workflow automation and systems connection solution.

VCC WEBINAR SERIES
VendorCostControl™ simplifies claim and defense litigation financials as part of a complete financial solution. With KPI and Control Reports, transparent global visibility, workflow capabilities and access to experts in control and compliance, VCC allows you to control data chaos in complex litigation. To make sure that you're getting the most out of your software solutions, our Director of Vendor Cost Control and Shared Services Christine Erwin has been running a series of informational webinars. Our final webinar on May 21 will focus on Reporting and Intelligence Analysis. If you missed out, it's not too late! Our team is happy to talk you through maximizing your VCC benefits.
JDi ON THE COURT
The JDi team knows our way around the tennis court. In the first months of 2019, we've enjoyed multiple opportunities to dust off our racquets. At CLM 2019, Jim and Joe competed hard in the annual CLM tennis tournament. Back in our neck of the woods, they also attended the Miami Open at the tournament's new Hard Rock Stadium courtesy of City National Bank. Not to be left out, Michael Del Fierro joined Jim and Joe in action at the Oakland Park Kiwanis Tennis Tournament, marking 25 years that JDi has been a supporter of our local Kiwanis Club.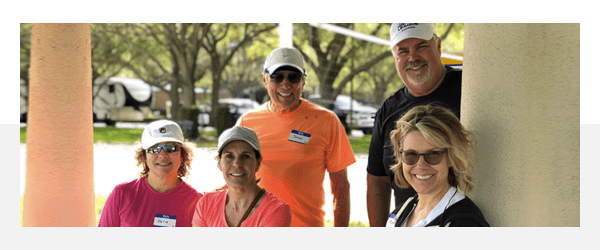 JDi Dashers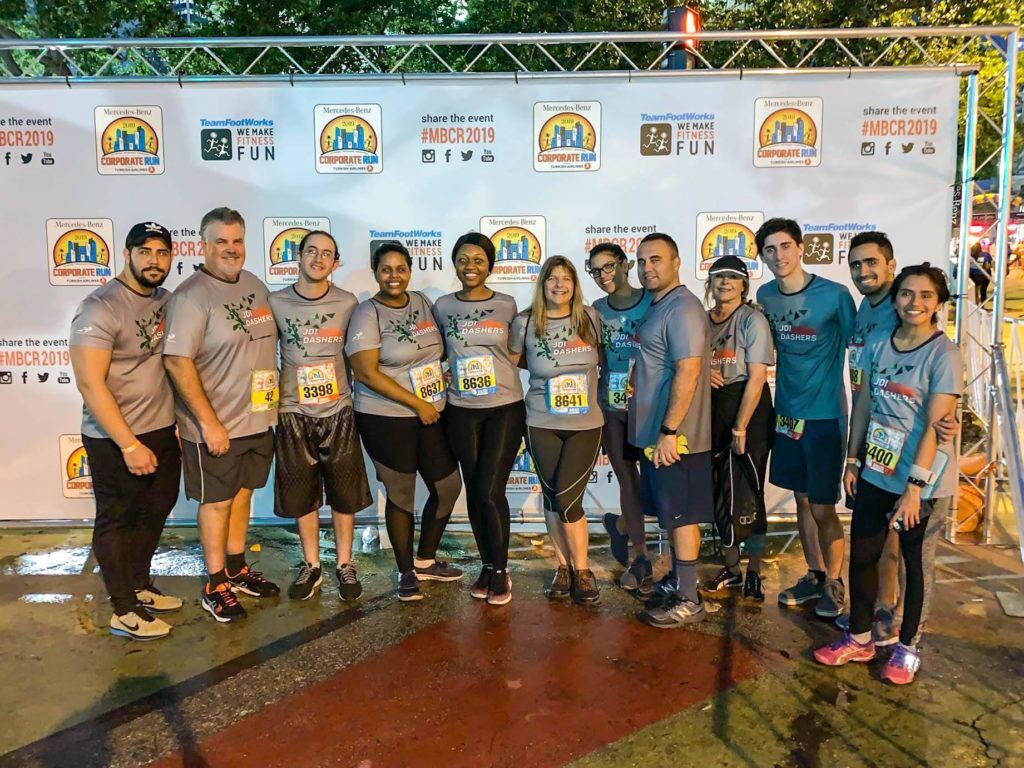 The JDi Dashers had a blast at the annual Mercedes-Benz Corporate Run in downtown Fort Lauderdale. Our top finishers were Jesse Peinado and Nancy Castillo. Congrats to all of our Dashers!
JDi Milestones
17 years – Ina Fossa
5 years – Michael Del Fierro
4 years – Andrew Hinz, Michael Ballard
3 years – Tim Williams
1 year – Nicole Castillo, Nelson Munguia, Matias Akman,
Stephanie Dauberman