What is Claims Manager?
Claims Manager ® is a comprehensive and specifically designed multi-level insurance software product, created with small to mid-tier claims departments in mind. The software allows for the capturing of relevant and vital claim information, creating records of all file activity, and offers a complete diary and alarm system with a full document depository.
The software includes everything needed to administer and adjust claims and features customizable dashboards that help simplify reporting by removing many of the manual aspects involved with traditional reporting.
How Can It Help You?
Claims Manager provides end-to-end solutions to TPAs, carriers, and self-insured individuals while helping streamline workflow by assisting with administration, adjusting, and reporting property and casualty claims. The software is cloud-based and integrates very well with other software that the user may have in place.
Being cloud-based means that the program can be used from any place with the help of any browser on many types of devices. The software helps to take care of all transactions taking place in your organization and in one easily accessible location making the claims processing process a quick and painless one. The friendly user interface can help reduce costs and increase profits by reducing the amount of time spent performing manual input and processing.
The program features include:
The intuitive user interface allows better management of time by reducing the number of man-hours needed for processing claims and helps ensure that deadlines are met with ease while lightening the workload. This makes ClaimsManager an invaluable asset for the insurance industry that provides essential functionality and increased work output.
Check out our YouTube playlist that explains Claims Manager functionalities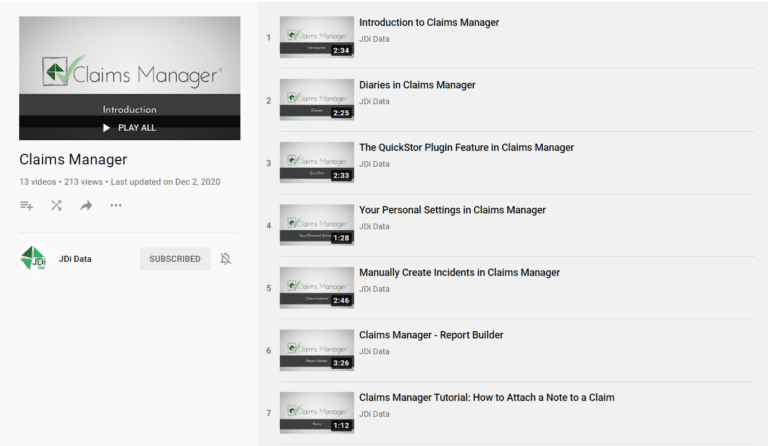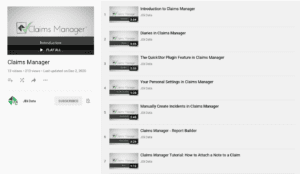 and another playlist that keeps you informed of Updates of these functionalities.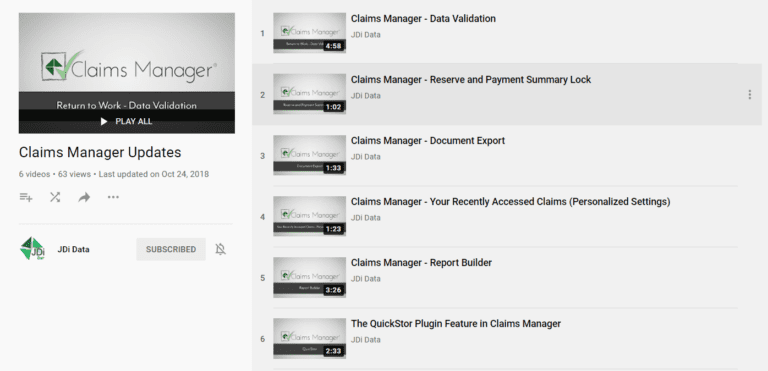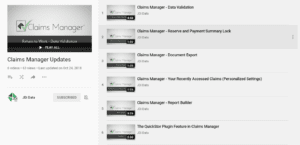 What are the benefits of the program?
Firstly, Claims Manager offers a high level of security with the use of bank-grade SSL and TSL encryption, meaning that you can have peace of mind knowing that all sensitive documents and data are safely and securely protected.